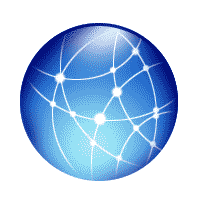 Some news outlets have reported this week that Montana's Internet access speeds are the worst in the country and that this could leave our rural areas "economically crippled." While I do not dispute the fact that we have some slow Internet access statewide, I would like to remind everyone to take such pronouncements with all due consideration.
The speed news comes from November 2010 data published by Speed Matters where Speed Matters says, in bold red type, that Montana ranks last in the country in Internet speeds. Its data shows that Montana's median download speed is 0.4 mbps and that our average is 1.2 mbps — they also note that the FCC defines "broadband" as at least 4 mbps down and 1 mbps up.
Let's be clear about one thing. If you go to the Speed Matters website and visit the interactive map of Montana's speed test results, you'll see that the website lists how many tests were conducted in each county.
The majority of Montana's speed data comes from counties where fewer than two dozen people have taken the Speed Matters test.Sure, the larger counties like Yellowstone, Gallatin, Flathead and Missoula have larger numbers of tests conducted, in general the number of tests per county is less than 100 and in most cases less than 10. Only 754 tests are reported for the entire state of roughly 900,000 people.
Can we really believe that all of Beaverhead County has an average download speed of 4.9 mbps when only nine people tested their connections? How about Carter County, which reported download speeds of 730 kbps from a whopping total of three tests?
Let's also remember that the National Broadband Map, paid for with stimulus money and based on thousands of tests in every state, ranks Montana's broadband speed 38th in the nation. Now, that's just broadband speed, but still, it's not 50th.
Further, recall a post I wrote not too long ago, in which I point out that Montana ranks dead last in Internet speeds according to data from the last two years, collected by a joint effort of Google and the New America Foundation. That data says the state's average download speeds are 2.57 mbps, about twice the speed Speed Matters reports.
The other half of the reported news is that lacking broadband will economically cripple rural areas. This statement comes from a document published by the Center for Rural Strategies, a Kentucky-based nonprofit. The "report" is actually a roundtable of scholars: Kenneth Flamm, Amy Glasmeier, Shane Greenstein, William Lehr and Sharon Strover.
• Greenstein is a professor of management and strategy at the Kellog School of Management at Northwestern University.
• Flamm served the secretary of defense as a technology adviser in the mid-1990s. He has served as a technology economics adviser at numerous institutions since.
• Glasmier heads the urban studies and planning department at MIT.
• Lehr is an economist and consultant who works in the Computer Science and AI lab at MIT.
• Strover teaches courses on information and society, telecommunications policy and technology and culture at the University of Texas at Austin. Strover also convened the academic roundtable and served as primary editor of the CRS publication.
The document is actually a long Q&A, in which the scholars respond to questions at length. It is supplemented by graphs and other statistics as needed.
The document outlines the disparities between access in rural and urban areas and the further disparity in the quality of that access. It also points out that "rural" is hard to define and that solutions for providing broadband in rural areas will need to be tailored to fit specific places.
After rather pointedly saying that rural communities will be "economically crippled" without broadband access, Strover, who I'll call the author, makes this assessment in her executive summary, a statement I happen to agree with:
"Having access to broadband, therefore, is simply treading water or keeping up. Not having it means sinking."
But, like all academic projects, the document does its best to hedge everything. The author admits that the scholars do not have solid proof that having broadband creates more jobs or improves a rural area's economy.
"Indeed, much of our conversation has to do with the difficulty of measuring broadband's contributions," Strover write. "While this technology is not the sea change that electricity was for rural regions, it nevertheless embodies the prospect for profound changes in the future, changes we cannot begin to foresee."
So, the ultimate message from the scholarly roundtable is this: Broadband is a good thing. We cannot say for sure how good of a thing in economic terms, but it can't hurt to have it available, especially considering that other countries are doing better than the U.S. at building their broadband infrastructure.
In all, the news release that came into newsroom inboxes this week is a bit extreme in its wording and is based on some data that doesn't seem complete. I'm not saying its overall conclusion, that Montana's Internet speeds suck, is wrong. I'm saying, please look closely at the numbers before believing that the state ranks dead last.
Related articles