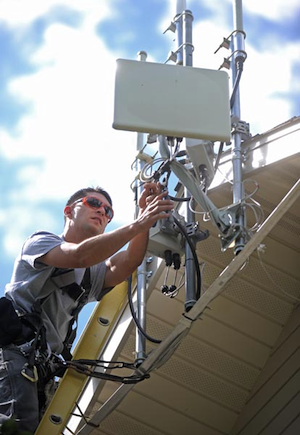 Two weeks ago, the federal government announced that Gallatin Gateway-based Montana Opticom would receive $64 million in stimulus money to bring world-class broadband access to rural parts of Gallatin County.
The plan is to bury fiber-optic cable throughout a 153-square-mile area, from Manhattan to Belgrade and south along U.S. Highway 191 to the mouth of Gallatin Canyon. Specifics of how that will be accomplished have not been released.
Opticom says the three-year broadband project will make high-speed Internet available to more than 18,000 people and 11,000 homes and businesses, bringing economic development, education and entertainment opportunities to an underserved area.
"It's a good day for Montana," Opticom spokesman Dean Genge said Aug. 4 when the stimulus award was announced. "More than jobs, it's going to affect lives for a long time."
But in the days after the award announcement, local Internet service companies began to question the wisdom of the government's funding decision.
Those companies say the area in question is far from underserved and that the feds have wasted stimulus funds on a project that will only duplicate work they have already done to lay broadband infrastructure in northwestern Gallatin County.