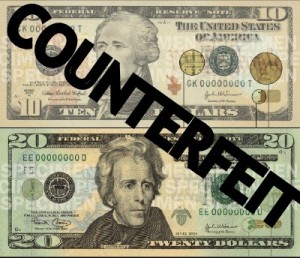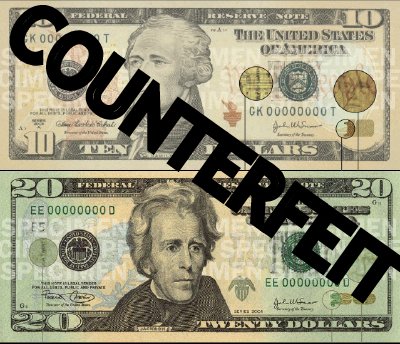 Today's topic of discussion: counterfeit commenters.
I spoke this morning with a man who claimed someone had used his email address to register an account with the Chronicle website and post comments.
The caller had been going through his spam folder and noticed an email from the Chronicle's site, saying his account was all set up and ready to go. Problem is, he said he never created the account.
The email he initially sent to us came from the address associated with the now-questionable account, so the charge of counterfeit account seemed valid.
However, I take all requests to have comments and accounts removed from our site seriously. You never know when someone is trying to pull a fast one on you and have a rival's comments stricken from the record.
###The investigation
Comments from the account had IP addresses that geolocated in Portland the Eugene, Oregon. When he provided me with his IP address, the caller was geolocated in Missoula, right where he had said he was.
This to me indicated someone in Oregon was posting under this fellow's name.
Moreover, as it turns out, our website didn't force people who register new accounts to click on a link in a confirmation email. (It does now.) So anyone could have registered any email address at all with a user account. They didn't have to verify ownership of the address.
The caller said he worked in politics in Missoula and was concerned that this person was trying to smear his name. Internet searches pulled up the caller's name on year-old posts on a rather conservative blog about Montana politics and as the treasurer of a Montana House of Representatives campaign.
###The complication
The allegedly counterfeit account was created almost a year ago, in November 2011. Whoever was in control of it had posted nearly 400 comments — many of them somewhat "conservative" in their point of view. The vast majority of them had survived the moderation process, and I thought on this username as one of the "regulars."
This means that whoever created the account was posting with it consistently and was, generally, behaving on our site.
So, considering that I didn't have a content-specific cause to delete all those comments — as the caller requested — I had to wonder, who owns the comments and controls their destiny: the newspaper, the actual poster or the person impersonated?
###The documentation
Our terms of service say a couple of things pertinent to this matter. First:
>All of the content featured or displayed on all Company websites is owned by the Company, its licensors and / or its content providers.
And second, in the "User-Submitted Content" section:
>You are solely responsible for this content, and the Company acts as a passive conduit for your online distribution and publication of such content. Such content must conform to the guidelines below. Without limiting any of its rights in law and equity, the Company reserves the right to remove any content for any reason in its sole discretion that it believes may violate these Terms of Service, or any copyright or third-party rights.
Finally, among the provisions of our "Online Conduct" section, our terms say users may not:
* Provide any information that is false, misleading or inaccurate.
* Attempt to interfere with any other person's use of our websites.
* Misrepresent your identity or impersonate any person.
###The rationale
So it appears we have three conflicting portions of the terms of service.
* Because it was posted to our website, the Chronicle claims ownership of it.
* Because it was user-submitted content, the Chronicle claims the submittor is solely responsible for the posts and that the Chronicle is only a passive conduit.
* If it was indeed a counterfeit account, it violates the site's terms of service by misrepresentation and preventing someone else from using the site (with their valid email address).
Ultimately, we felt the online conduct violation was the key factor here. Given that the caller said he did not start the account and that someone else in a different state was posting under that name, we ruled that it was indeed a counterfeit account.
The account was banned and all its posts were deleted, nearly 400 of them, including one this morning.
###The conspiracy theory
That might be the end of it, however, I have an outside conspiracy theory floating around my head. I have no basis in fact for it, other than a feeling.
Conceivably, since the caller is treasurer for an active Montana House campaign, the candidate may have asked him to clean up his social media posts if they could be found to be a liability for the campaign.
Yet, even if that was the case, why invent a story about someone else registering your email address? Why not just ask directly for your posts to be deleted?
Also, that theory doesn't explain the geolocation differences, unless this person was diligently using a proxy server of some kind to post to the Chronicle's site.
See, kids, this is why conspiracy theories are generally bunk. They make life far more complicated and sinister than it really is.
I welcome your own wild speculations in the comments, though. Just use your own names, please.