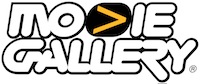 Montana Attorney General Steve Bullockannounced today that a settlement has been reached in a lawsuit against bankrupt movie rental chains Movie Gallery and Hollywood Video.
The companies, and the collection agency working for them, may have filed negative credit reports on more than 12,000 Montanans without trying to collect any debt and without telling the people about the negative reports.
The negative credit reports affected people who had outstanding late fees with the rental chains when the rental stores closed their storefronts in 2009 and 2010.
The settlement prevents the chains and their  collection agency, Credit Solutions, from making any further negative reports to national credit bureaus or threatening to make such a report. Neither can the companies seek collection fees on any of the customer accounts.
Montanans who find a negative credit report from the defunct company or the debt collector on their credit reports should contact the Office of Consumer Protection at 1-800-481-6896 or 406-444-4500.