In case you missed it, Tuesday was primary election day in Montana — and in some other states, I guess. What this meant was that most of the newsroom worked a split shift so that we could stay late waiting for election returns.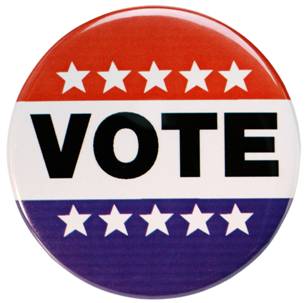 Since the polls closed at 8 p.m., this meant a late night, even if things went swimmingly at the Gallatin County Elections Office. (Thanks to the complicated nature of elections, that almost never happens.)
The point of writing about the election on this blog is that this was the Chronicle's first election using our new website, and it was the first election that we covered on other media too, such as Twitter and Facebook.
In fact, Tuesday was the first election night that the Chronicle has ever had results posted throughout the night so that readers could track the election as the night wore on.
Given that this was our first try and that we've got a general election coming up in November, I'm interested to know what we can do better with our online coverage this fall.
The suggestions I've received already:
Make it clearer that we've got election results. The banner at the top of the page, which actually read "click here for results" wasn't visually prominent enough. (People tend to ignore banners of any kind thanks to our ad-avoidance reflex.)
Make it clearer that election results have been updated. Perhaps use a timestamp to make this clear throughout the night.
Before the election, gather a list of issues and have all the candidates comment on the issues. Then arrange those responses into a grid so that we can easily compare the candidates' positions.
I am intensely interested in any suggestions you can offer me in the comments on this post. I want to make sure that the Chronicle has the best local election coverage when November rolls around. Thanks for the feedback!