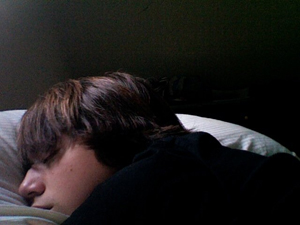 A security system designed to help school officials in Lower Merion, Pennsylvania, recover stolen laptops wound up taking thousands of photos of students in their homes, the Philadelphia Inquirer reports.
The family of one student filed a lawsuit against the school district back in February, the newspaper reports. In it, they claim that the school's laptop captured more than 400 photos during two weeks in the fall and that thousands of other photos had been taken of other students.
The Lower Merion School District said today that investigators looking at the laptop security program found "a substantial number of webcam photos."
Of note from the (first-linked) Inquirer story:
Back at district offices, the Robbins motion says, employees with access to the images marveled at the tracking software. It was like a window into "a little LMSD soap opera," a staffer is quoted as saying in an e-mail to Carol Cafiero, the administrator running the program.

"I know, I love it," she is quoted as having replied.
The school district said that it activated the laptops' cameras 42 times since September 2008 and a few times in the previous school year, "all in order to retrieve lost or stolen laptops."
Once activated, the security system took a photo every 15 minutes until it was shut off, the Inquirer reported.